秋季聯歡活動
Fall Festival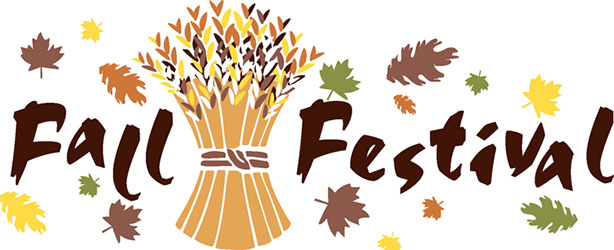 2014 秋季聯歡會已於上個禮拜天圓滿結束。特別感謝各位家長的熱心參與以及眾多幕後協助的志工家長同學們,使這個實驗的年度大會繼續發光發熱。
活動花絮-人群與食物篇
活動花絮-遊戲篇
活動時間表
學校每年最大最熱鬧的募款活動即將在十月二十六日登場!
| | |
| --- | --- |
| 2:00pm - 3:30pm | 會場佈置 |
| 2:30pm - 3:30pm | 美食報到 |
| 2:50pm - 3:10pm | 老師預訂 |
| 3:10pm | 票務及摸彩箱開放 |
| 3:30pm - 3:50pm | 服務人員報到 |
| 4:00pm - 5:30pm | 秋季聯歡 |
| 5:15pm | 開始摸彩 |
| 5:30pm - 5:55pm | 場地清理 |
準備大展廚藝了嗎?
請向各班的班媽班爸登記所要帶的佳餚。
不知道帶什麼菜嗎?快來參考一下菜單樣本吧!
不太會煮菜嗎?沒關係,買你最愛吃的菜帶來和大家分享也行。
出菜最豐盛的前三個班級:第一名的班級禮物卡五十元;第二名三十元;第三名二十元。
【計算方法:(菜數+遊戲數)/班上人數】
目前各班準備進度列表

UPDATE
摸彩活動
今年將推出『摸彩活動』,讓秋季聯歡更加多采多姿。如果有家長願意捐贈摸彩獎品,請跟募款組聯絡 (fundraising@nvaecsorg)。
誠徵秋季聯歡活動義工
秋季聯歡需要很多幕前幕後的幫手,請家長們踴躍挺身而出。有意者請即刻上網登記。目前仍出缺的義工工作有:

採購人員 (3-5pm)
場地善後人員 (5-6pm)
遊戲活動攤位主持人 (3:30-5:30)
臉部彩繪藝術家 (3:30-5:30):如果你是一個很有藝術天分又會在臉上做畫的人,我們需要你!!
氣球藝術家 (3:30-5:30):

實驗中文學校的氣球藝術家真的要退休了!

我們需要儲備新的氣球藝術家。如果你有興趣成為下一個實驗的氣球藝術家,請即刻上網登記。
Temporary Tattoo 藝術家 (3:30-5:30): 協助主持 Temporary Tattoo
What a wonderful Fall Festival last Sunday!! Special thanks to all the participating parents and students, particularly those volunteered to help and work behind the scene. The event will not be a success without all of you!
Event Pictures - People and Food
Event Pictures - Games
Event Schedule
| | |
| --- | --- |
| 2:00pm - 3:30pm | Cafeteria Setup |
| 2:30pm - 3:30pm | Food Items Check‐In |
| 2:50pm - 3:10pm | Teacher Pre‐Order |
| 3:10pm | Cashier and Raffles Open |
| 3:30pm - 3:50pm | Service Personnel Check‐In |
| 4:00pm - 5:30pm | Fall Festival |
| 5:15pm | Raffles Winners Drawn |
| 5:30pm - 5:55pm | Clean Up |
Event Map

NEW

For family with young siblings who are not old enough to start school, please come early at 3:45p to be the first to try Balloon Sculpture, Face Painting and (Glitter) Tattoo.
Ready to Sharpen Your Cooking Skill?
Our goal is to have 113 dishes (for 339 students) - WE CAN DO IT!!

Sign up with your room parent.
Need ideas for the dishes? - View Sample Menu
Not good at cooking? You can cater foods from your favorite restaurants. Or consider hosting a fun game for the kids?
The top 3 classes will win gift cards of $50, $30 and $20. Calculation: (# of dishes + # of game) / # of students
Raffle Station
NEW this year! If you would like to make a donation as a raffle prize, please contact fundraising@nvaecs.org.

Thanks to our generous sponsors!! We have several prizes for our raffle table.
View Sponsor List

UPDATE
Helpers Wanted!!
The success of the event really depends on every member of our community. We need many volunteers to work behind the scene as well as in front. Please sign up at ECS Online. We open positions are:

Runners (3-5pm)
Cafeteria Cleanup (5-6pm)
Game Hosts (3:30-5:30)
Face Paint Artists (3:30-5:30): Are you a painter? What is your choice of media? Water color? Oil? Acrylic? Why not try makeup-quality paint and use faces as your canvas?
Balloon Artists (3:30-5:30): Our ECS Balloon Artist is retiring soon. ECS is looking for parent volunteers who are willing to learn the craft with the master and co-host the Balloon Sculpture Station at the Festival. And continue the activity in the years to come.
Temporary Tattoo Artists (3:30-5:30): Co-host the Temporary Tattoo Station.
過去活動紀錄: