學校募款項目
Fundraising Items
『亞洲梨團購 III』開始時間將從十月二十三日延至十一月六日。
The starting date for "Asian Pears Order III" is postponed from 10/23 to 11/6.
所有募款項目仍在籌劃中,請拭目以待!
We are still planning for the awesome fundraising items....
『櫻桃媽媽廚房』手工皮水餃
櫻桃媽媽提供兩種口味:

純手工餃子皮跟內餡的新鮮餃子! 餃子皮是櫻桃媽媽一片片純手工桿製, 搭上新鮮脆甜的白菜及豬肉調配的獨家餡料,皮薄餡多肉多汁,你一定不能錯過!

因為完全無添加修飾澱粉與人工化合物, 建議儘早食用完畢, 減少龜裂的可能性喔!

建議烹飪方式:
滾水下餃子,水滾後加入冷水,等待再次水滾,餃子變胖子,就差不多起鍋!

---

ECS Online 網路預訂將開放到星期四晚上11:59截止,星期日下午四點, 四點半以前於學生餐廳繳費領取。
請自備購物袋,零錢(恕不找零),若以支票付款,抬頭請寫 ECS。
Cherry Mom Kitchen - Handmade Dumplins
Cherry Mom provides two types of Dumplings:

Napa Cabbage Pork dumplings
Cabbage Pork dumplings

Fresh dumplings made of Hand-rolled dough and filling are coming to ECS. Every piece of dough was hand rolled by Cherry Mom, coupled with fresh and sweet cabbage and her secret blend of seasoned pork, you can't miss this!

We recommend that the dumplings be consumed soon to avoid cracking of the dumplings because there is no additional artificial ingredients and extra starch in the dough.

Suggested Cooking Method:

Put the dumplings into water after it is boiled, after the water get re-boiled, add some cold water, after the water is boiled one more time and the dumplings look puffy, it is time to remove them from the pot!

---

Pre-order online by 11:59pm on Thursday at ECS Online and pick up your bread on the following Sunday at 4pm at the 1F Student Cafeteria.
Please make check payable to ECS or bring exact cash, along with a reusable shopping bag.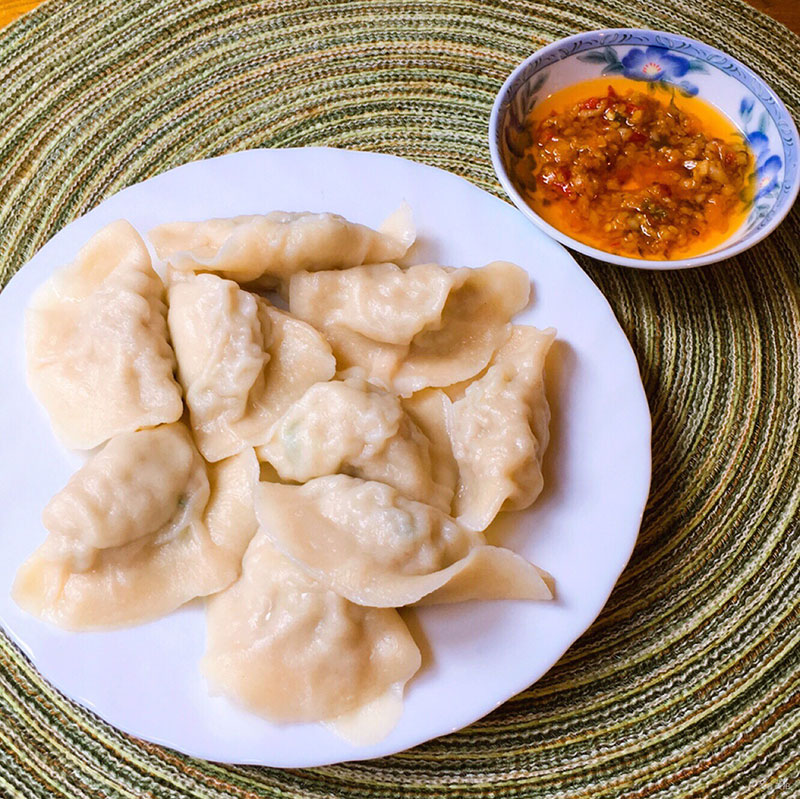 | | | | | | | |
| --- | --- | --- | --- | --- | --- | --- |
| Fundraising Event Status: | | Current | | Future | | Expired |
Description
Starting
Date
End
Date
Pick-Up
Date
更多募款項目將陸續加入,請家長們多多捧場。
More fundraising items for current school year will be added later.
過去募款活動: