學校募款項目
Fundraising Items
由於新冠肺炎的突發狀况,原訂在三月十六日後進行的募款項目全數暫停,感謝大家的關心和支持。
Due to the COVID-19 situation, all fundraising items after 3/16 are suspended until further notice.
『亞洲梨團購 III』開始時間將從十月二十三日延至十一月六日。
The starting date for "Asian Pears Order III" is postponed from 10/23 to 11/6.
所有募款項目仍在籌劃中,請拭目以待!
We are still planning for the awesome fundraising items....
『小廚美食餐廳』餐卡義賣

年節將近,為傳統的團圓飯加點新料理吧!購買小廚美食餐卡(面值二十五元),老闆會將百分之二十捐給學校。購買一張二十五元,購買四張八十八元,建議和朋友一起合購,您不但可以支持學校,還同時享受美食喔!
小廚美食餐廳就位於 Chantilly Lotte 超市內。小㕑美食 有各式的港式燒臘~北京鴨、琵琶鴨、滷水鴨、蔥油雞、叉燒肉 以及餐廳吃得到的各式港式點心。想購買的家長,每個星期日,可到辦公室領卡。
您可以支持學校並同時享受不用做飯的時光。我們正在大力推動二十五美元『小廚美食餐廳』餐卡(學校將可從每張餐卡得到的五美元)。『小廚美食餐廳』在秋季聯歡活動裡以八折價格提供『叉燒客飯』。餐廳位於 Lotte 超市,特色是港式燒臘及鹵水還有$6.95 的三菜便當(週末有更多的選擇)。
特派專員前往購買的港式燒臘一份:
Special Gift Card for "The Best Little Cafe"
Holiday season is approaching! Why not add some new flavors to the reunion dinner? Come and purchase the Best Little Cafe gift cards (face value $25) and the Cafe will donate 20% of the proceed to the school. One for $25 and a 4-card special deal is offered at $88. We strongly recommend you to purchase together with friends! A great opportunity to enjoy the delicious food as well as supporting the school.
The Best Little Cafe offers authentic Cantonese cuisine, such as Peking Duck, Smoked Duck, Soy Sauce Duck, Ginger Chicken, Roasted Pork, and Dim Sum. Cafe is located inside the Lotte Plaza at Chantilly. Please stop by the office on Sundays to purchase your gift cards.
You can now support the school while enjoying a 'no cooking day'. We are promoting $25 gift card (ECS will get $5 for each card we sold) from "The Best Little Cafe" (who catered to us and offered 20% discount for our Fall Festival) They specialize in Cantonese-style roast & brine and also offer three courses ben-don for $6.95 (weekend has more selections). Located inside Lotte Plaza.
Sample Dish: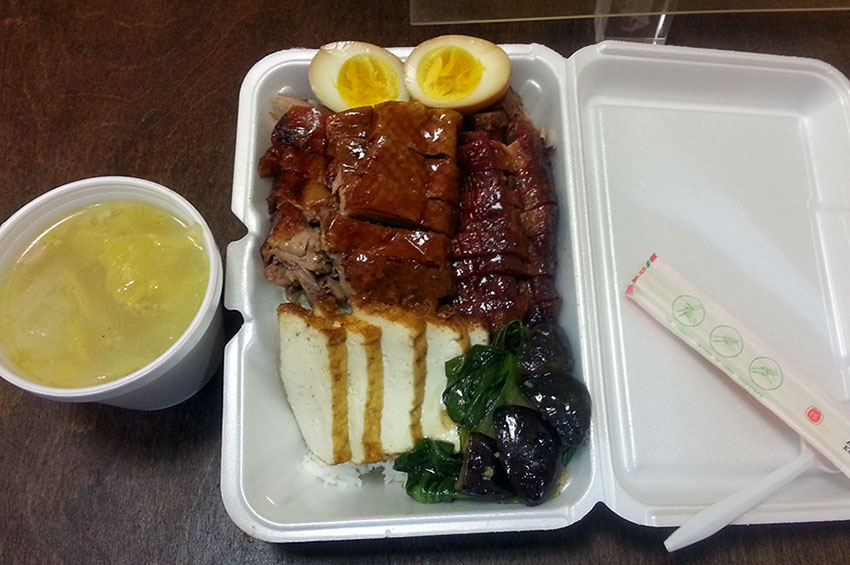 | | | | | | | |
| --- | --- | --- | --- | --- | --- | --- |
| Fundraising Event Status: | | Current | | Future | | Expired |
Description
Starting
Date
End
Date
Pick-Up
Date
更多募款項目將陸續加入,請家長們多多捧場。
More fundraising items for current school year will be added later.
過去募款活動: